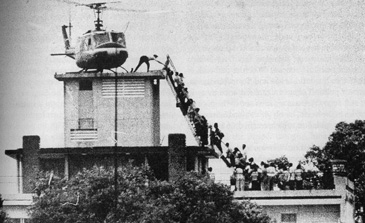 ... is on par with the democracy we once established in South Vietnam.
Now I'm down to waiting a few years to watch scenes of the last American helicopters departing Kabul, because
Harmid Karzai
is turning into the Taliban's secret weapon.
My only remaining questions are:
1) Is Karzai best considered as
Ngo Dinh Diem, Duong Van Minh, or Nguyen Van Thieu
?
2) Who will ultimately emerge as the Taliban's
Vo Nguyen Giap
?
3) When will the first parallel biography comparing
Robert McNamara
to Robert Gates be published?