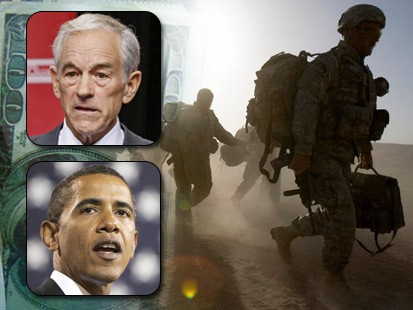 The foundational idea behind post-modernism is that there really are no objective
facts
, but a complex web of competing
narratives
, each of which has equal intellectual legitimacy. Huh?
Think of it like this. Suppose you are studying the works of William Shakespeare, and you have the following six sources:
A memoir by an actor contemporary to Shakespeare;

A website on Romeo and Juliet put together by a sixth-grade class in central Indiana;

A scholarly linguistic analysis of word-use in Shakespeare's sonnets;

A letter from an evangelical Christian complaining that plays should not be performed in public;

A science fiction story with a character named William Shakespeare Jones'

A You-Tube video recorded in the basement of a thirty-year-old introvert explaining why he is really the subject of Hamlet.
Post-modernism would hold that all six sources are equally important narratives about Shakespeare and deserve equal consideration in any serious analysis, because the study of Shakespeare is NOT about what he actually wrote, but about the meanings everybody
imposes
on his writings.
Screwy as that sounds (like the denial of the possibility of objective truth) there is some merit in this approach.
Think of it this way: Christianity is essentially a post-modernist exercise, in which the meanings people impose on the Bible are often actually more important to them than what the book actually says.
So what's this got to do with Ron Paul or Barack Obama?
Early in the campaign process a large number of politically disaffected, potentially Libertarian-leaning voters saw in Ron Paul the personalization of their own fears about the government, and created a narrative of principled opposition and statesmanship for their putative candidate that ... ultimately ... proved unequal to them. Notice what happened when people who had invested in the
Ron Paul narrative
found themselves faced with the
actual Ron Paul's
checkered past and flirtation with overtly racist thought: they denied it, and immediately attacked anyone who subscribed to what a post-modernist would call
a competing narrative
.
In other words, the narrative they invested in the candidate became more important to them than any countervailing facts about the candidate. Postmodernism allowed them to discount those pesky facts as a competing narrative that enjoyed no credibility.
Much the same process is happening with Barack Obama. A narrative of consequence has been created for the junior Senator from Illinois, a narrative
consciously
designed to evoke--all at once--the consequential leaders of our immediate past: JFK, Reagan, MILK. You can find people countering arguments about Obama's lack of experience by invoking JFK's similar lack (ignoring the fact that Kennedy had been a Senator for longer and also enjoyed prestige as a genuine war hero). You find Obama himself invoking Reagan's effectiveness as a
change agent
.
Now you even find people
quietly wondering
whether or not Obama will be
safe
, that someone might try to
take him away from us
by assassinating him.
This narrative functions to insulate Obama from legitimate criticism of his (nearly non-existent) record or of his (wildly impractical in any measured fiscal sense) plans for expanding Federal benefits for
everyone
--magically paid for by
the rich
.
Defenders of the Obama narrative are so heavily invested that they also buy into the old right-wing
bitch narrative
about Hillary Clinton to discredit her. Yes, there is a lot of true, Lord of the Flies gruesome politics behind the now-floundering Clinton machine, but it is positively Orwellian to watch one wing of the Democratic Party thoroughly demonize one of their own. Moreover, it is being done with absolutely no concern about the manner in which the
bitchification
of Senator Clinton will cripple the next woman to seek the Presidency.
Obama's supporters would do well to learn a lesson from the much smaller scale Ron Paul implosion: when the wheels start to come off the narrative--as they will sometime late this summer--there will be a strong temptation to engage in denial and to attack the people who will be citing the inconvenient
facts
about Barack as engaging in right-wing smears.
The reality is that nobody--no real human being, no real politician--could deliver on the messianic narrative being crafted for and by the Obama campaign.
The Obama we are currently watching is more a creation of our own projected imaginations than anything else.